The milestones #2011 – 2020
The early 21st century was entirely shaped by digitalisation. CLAAS tractors came to be equipped with GPS-based steering systems, followed by ISOBUS, TELEMATICS fleet management and other innovations. Another highlight from this period is the launch of CEMOS for tractors, the first self-learning driver assistance and machine optimisation system for tractors, which boosts efficiency and productivity at the same time.
2011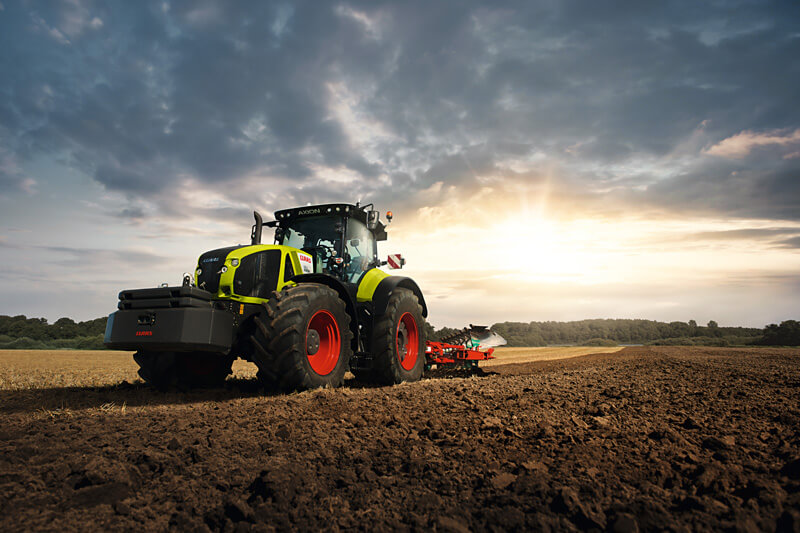 In 2011, CLAAS launched its AXION 900 series of high-horsepower tractors to great acclaim at the SIMA in Paris. These machines combine powerful yet economical six-cylinder FPT engines with the latest generation of CMATIC transmissions. With a maximum output of 415 hp, the AXION 950 is currently the world's most powerful standard tractor. Thanks to their large tyres, long wheelbase and smart ballasting concept, these tractors transfer their engine power efficiently to the ground.

The newly developed AXION cab with sophisticated armrest console and ground-breaking CMOTION multi-function lever incorporated the latest insights into ergonomic workplaces.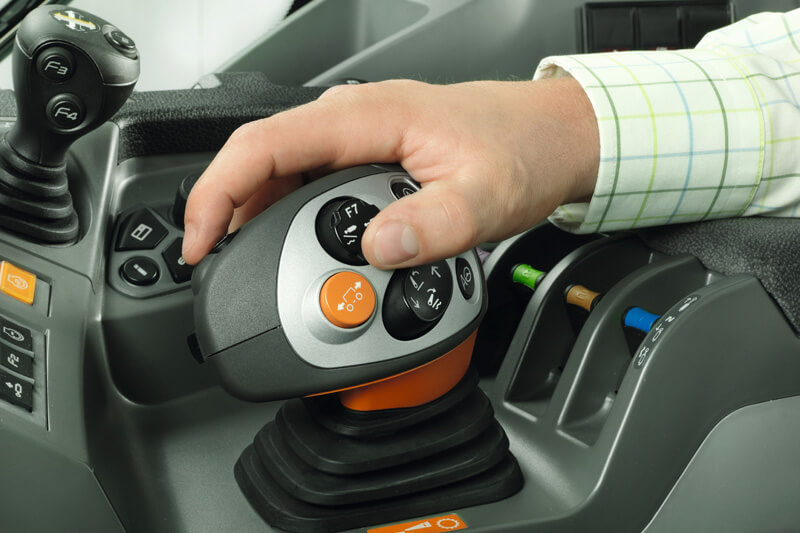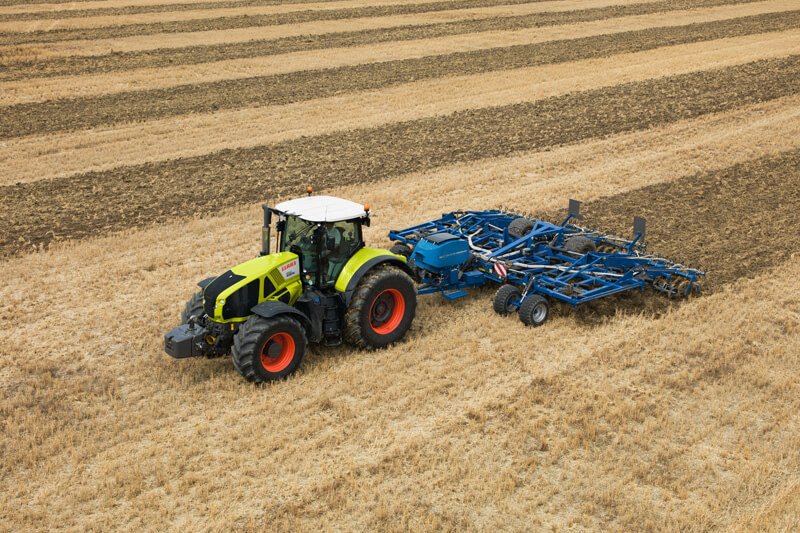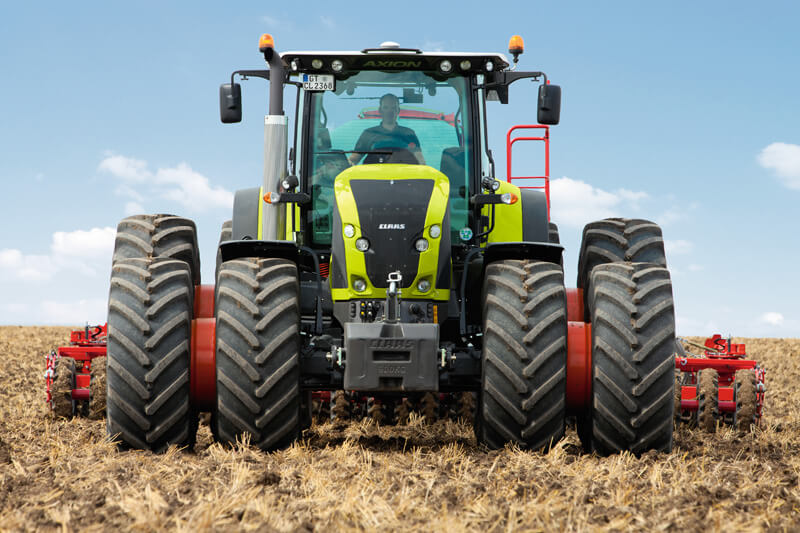 2012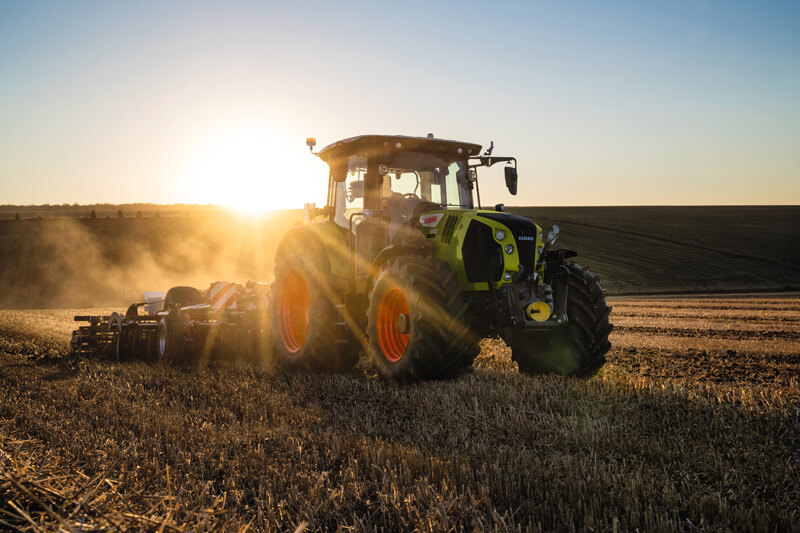 In 2012, CLAAS presented its extensively updated ARION 500 and 600 series in a new look and with modernised technology. The bonnets continued to house four- and six-cylinder FPT engines, and the cab interior was brought in line with that of the AXION 900.

From 2015 onwards, these models were available with the proven HEXASHIFT powershift transmission or optionally with the continuously variable CMATIC transmission. The EQ 200 CVT transmission in compound design was developed by CLAAS and manufactured by CLAAS Industrietechnik in Paderborn (Germany).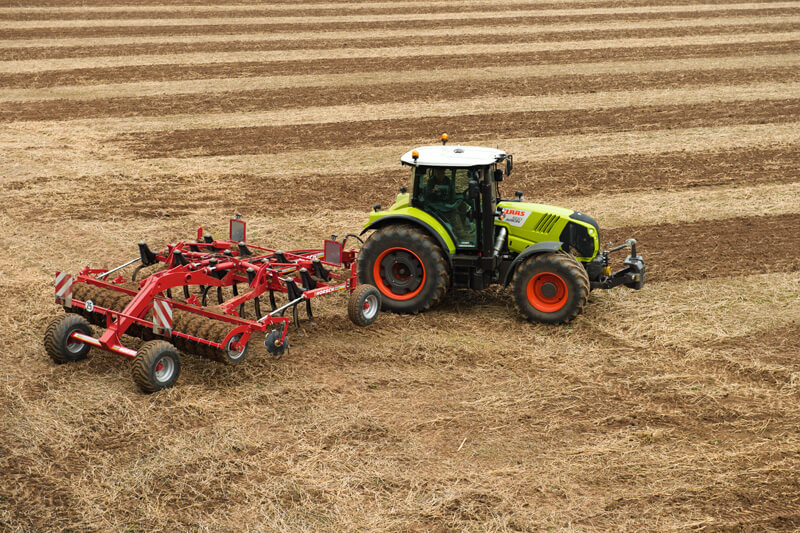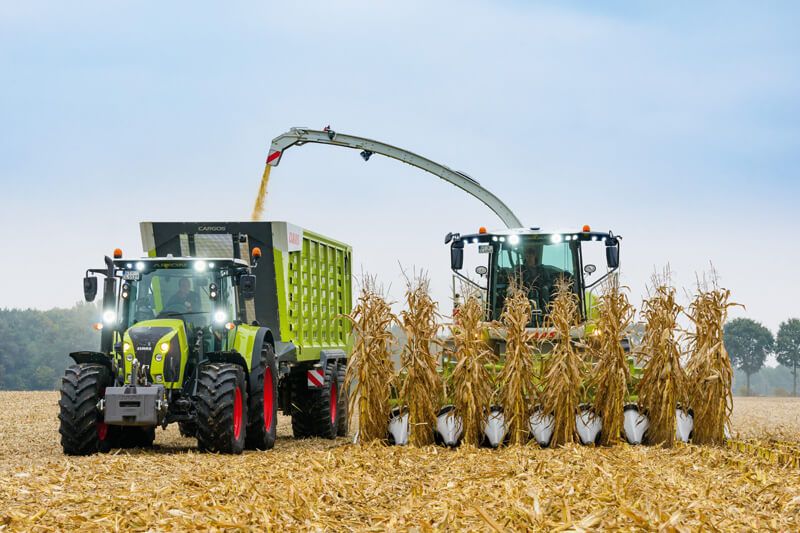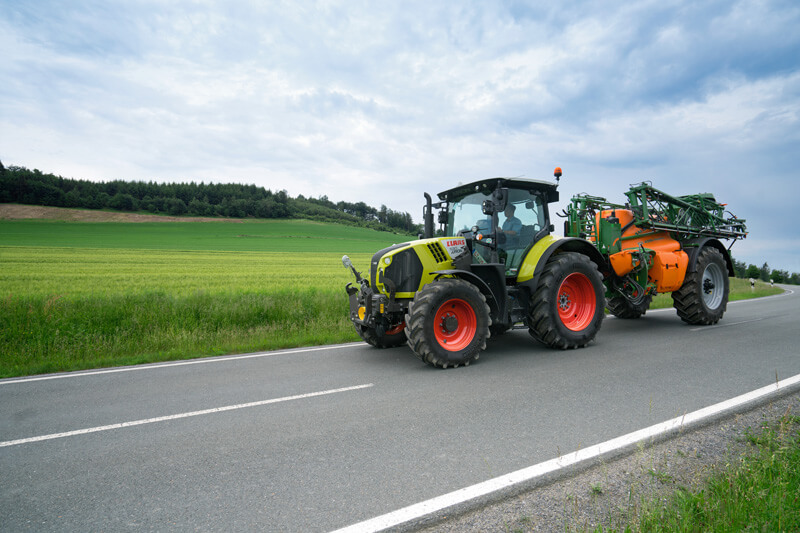 2013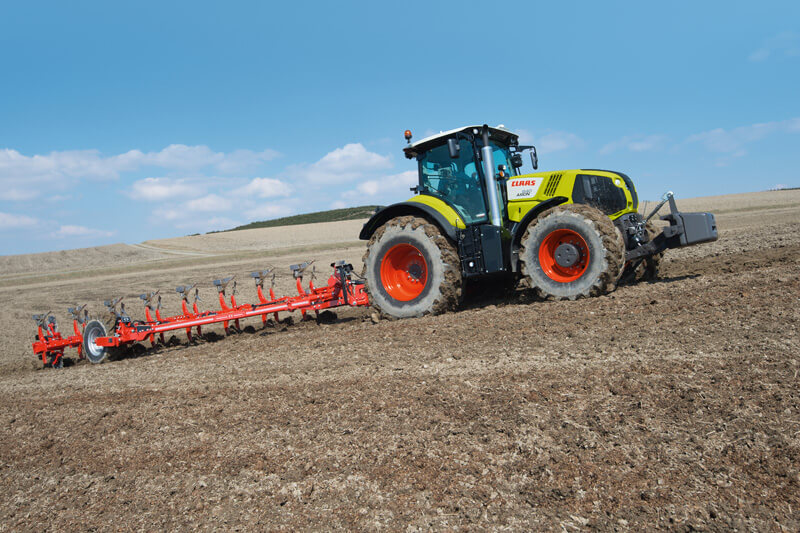 In 2013, the new AXION 800 was awarded the title of "Tractor of the Year 2014" at the Agritechnica. These high-horsepower tractors with their powerful yet economical six-cylinder FPT engines are available with either HEXASHIFT 6-fold load switching or with continuously variable CMATIC transmission.

From 2018 onwards, the new CEBIS touch terminal with ISOBUS set new benchmarks. This terminal was introduced simultaneously in the AXION 900 and ARION 500/600 series. From 2019 onwards, these series were available with the innovative, dialogue-based self-learning CEMOS for tractors system.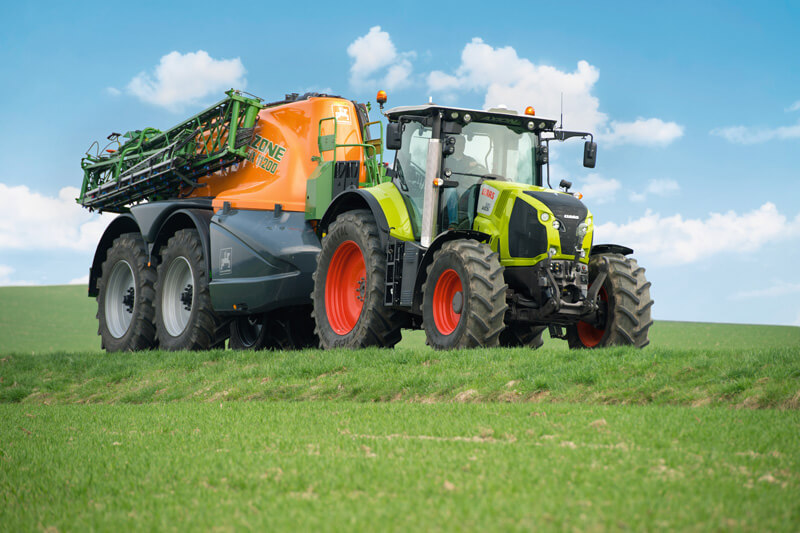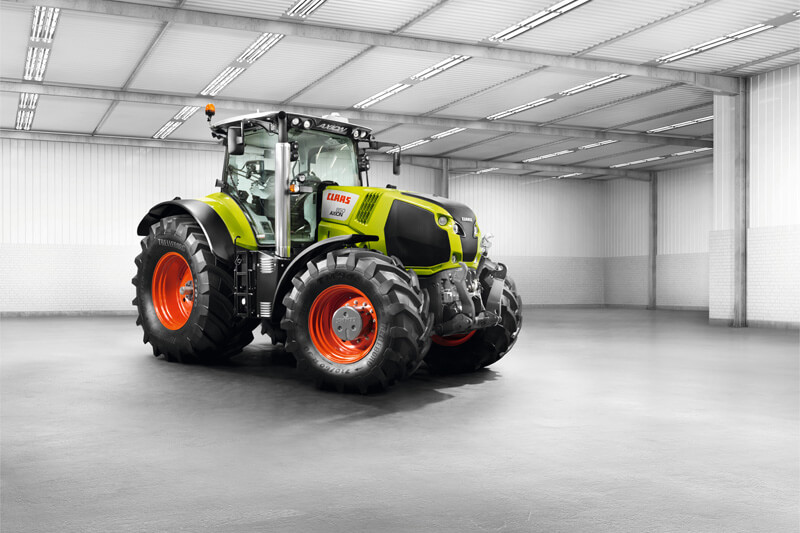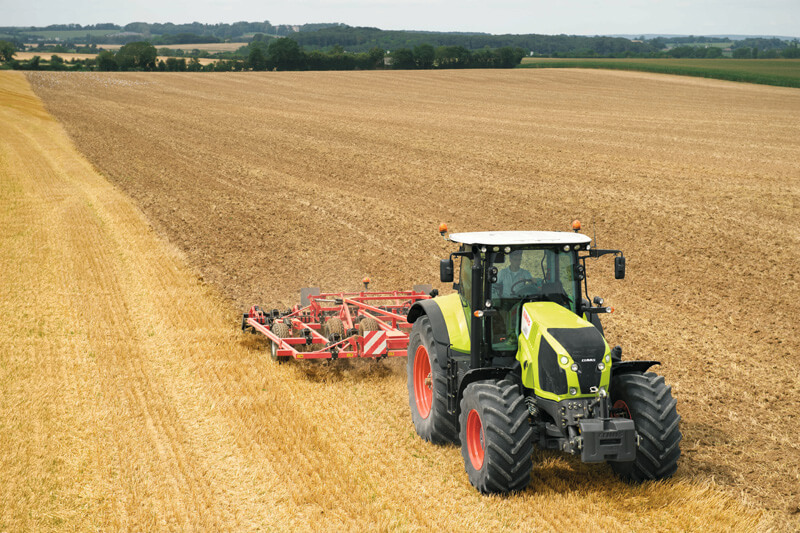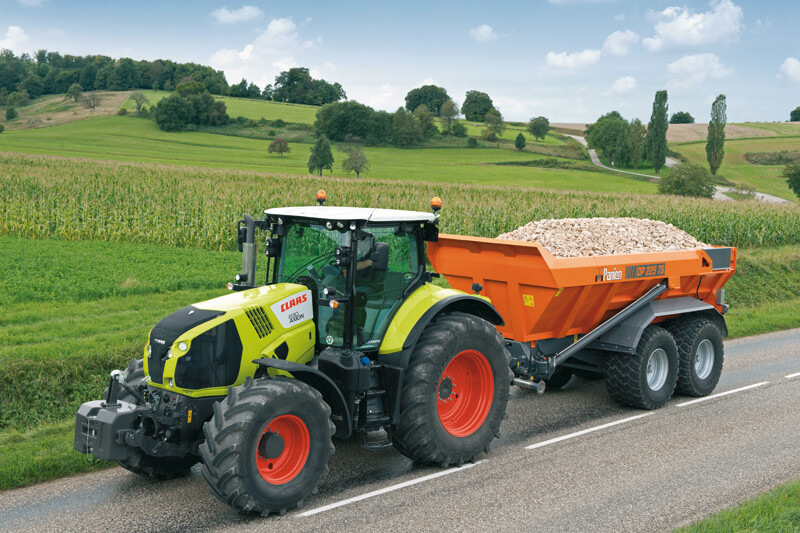 2014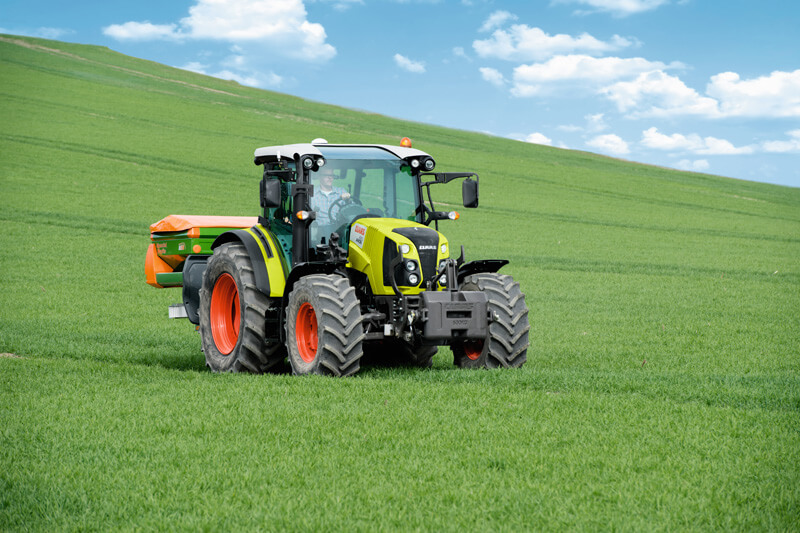 In 2014, CLAAS superseded the first generation of ARION 400 machines with tractors that had been redeveloped from scratch. Prominent features included the PANORAMIC cab with panoramic windscreen, which broke new ground for front loader work and was awarded the "SIMA Innovation Award in Gold" at the SIMA 2015, followed by the iF design award for the series in 2016.

These machines are available with QUADRISHIFT 4-fold load switching or optionally with HEXASHIFT 6-fold load switching. Their latest-generation four-cylinder FPT engines are nippy and economical at the same time.

Combined with outstanding driving comfort, these features have made the ARION 400 one of the most popular all-round tractors among farmers across Europe.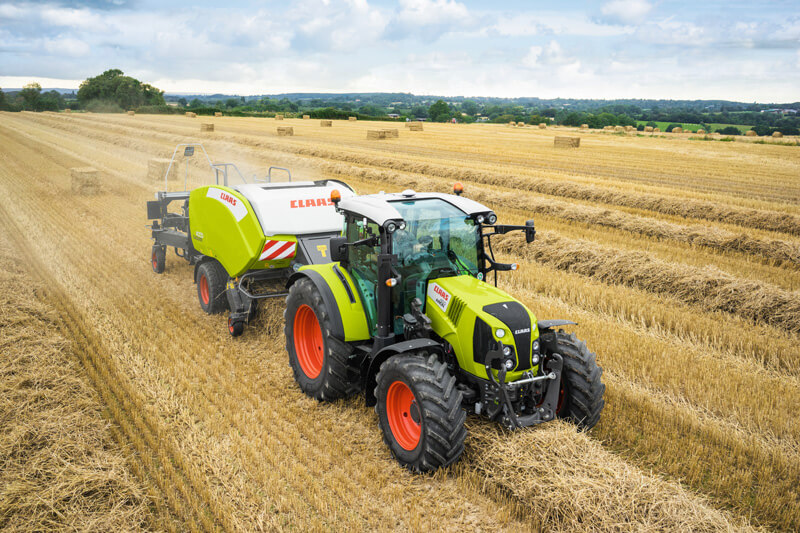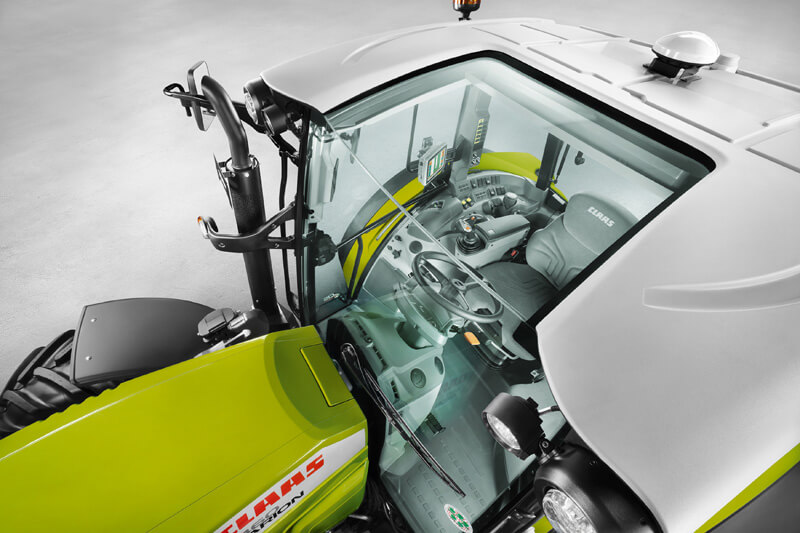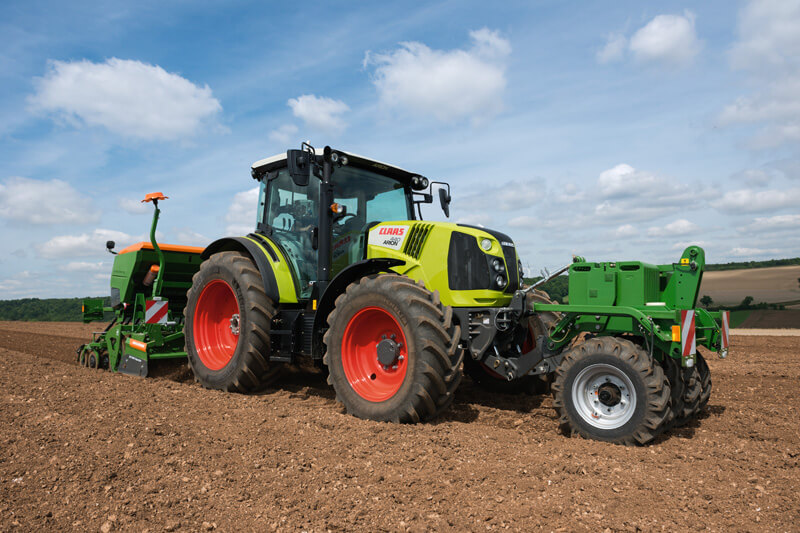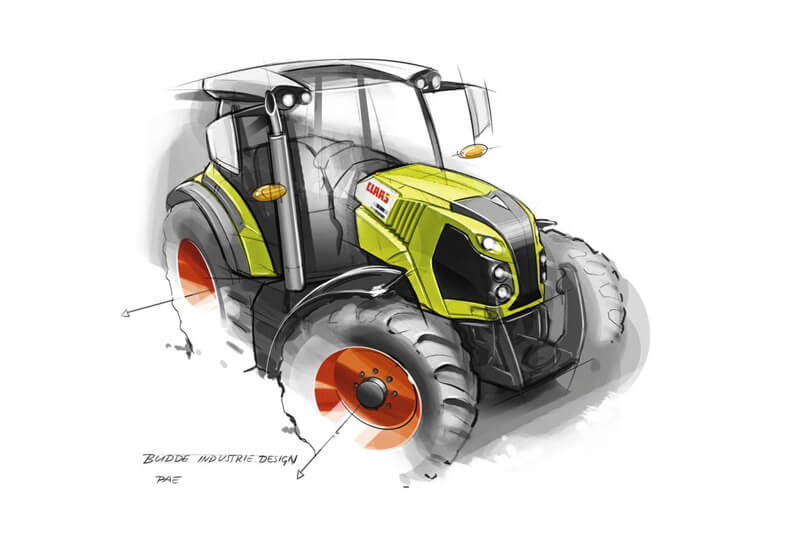 2019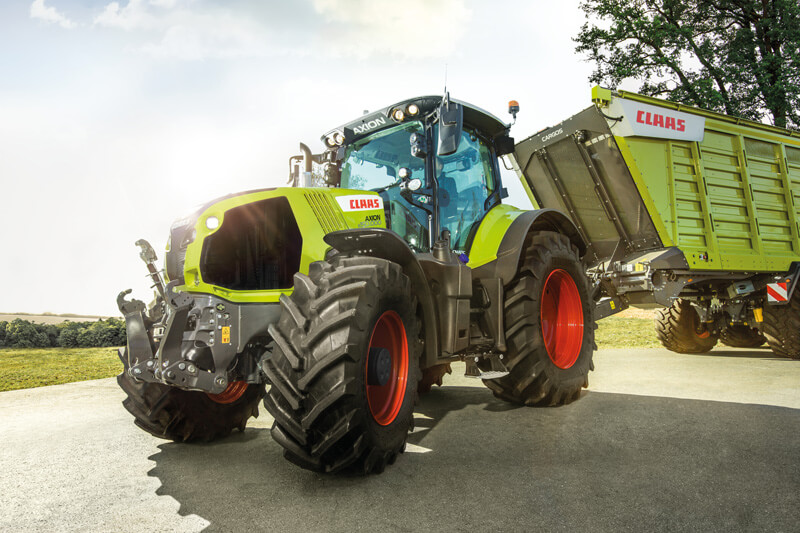 In March 2019, the 150,000th CLAAS tractor rolled off the Le Mans assembly line after only about 15 years. To mark the occasion, the AXION 870 and ARION 660 were offered as special models with seed green metallic paint, #150,000 stickers on the bonnets and a special set of features for drivers, including a leather seat, tinted rear window, compressed-air horn and many more.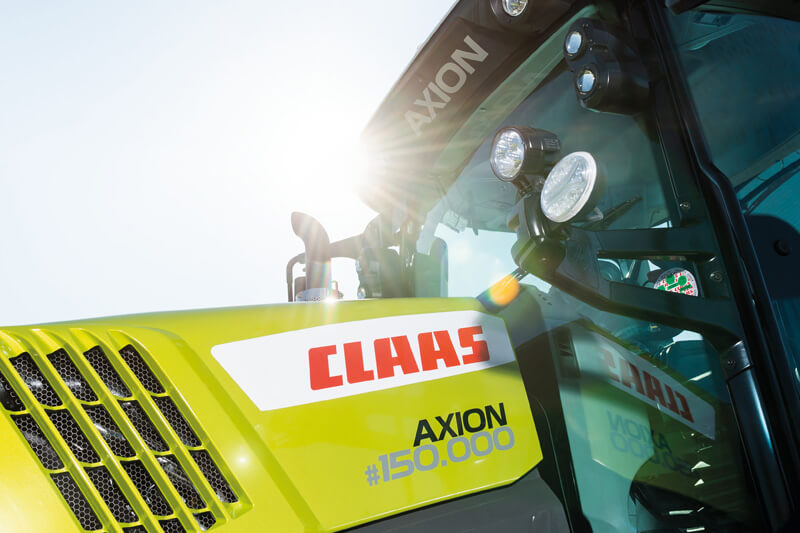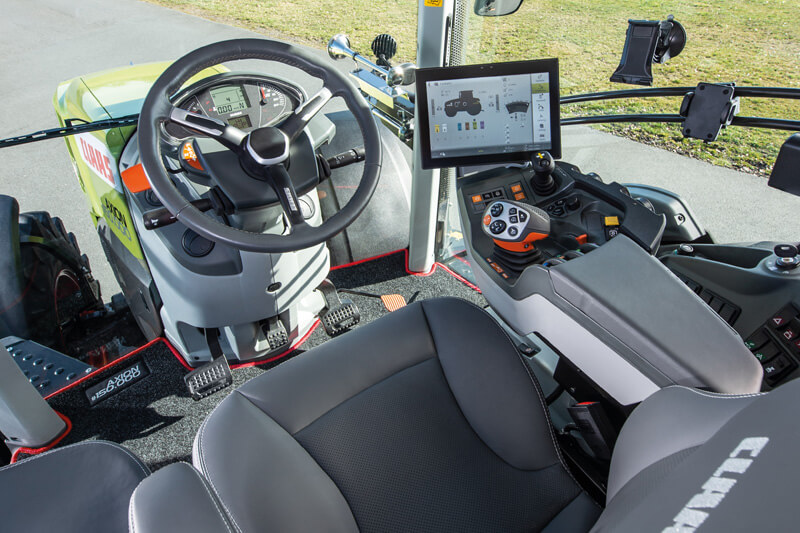 Also in 2019, CLAAS launched the AXION 900 TERRA TRAC, which had already been showcased as a preliminary study at the 2017 Agritechnica. These machines – the world's only fully suspended high-horsepower half-track tractors – set new benchmarks in terms of soil protection, efficiency and driver comfort. The suspended tracks, which are available in three track widths from 630 to 890 mm, are manufactured by CLAAS Industrietechnik in Paderborn (Germany) and deliver unrivalled driving comfort both on the field and on the road at top speeds of up to 40 km/h.

Since 2021, the self-learning driver assistance system CEMOS for tractors has also been available to optimise processes in the AXION 930 TERRA TRAC and AXION 960 TERRA TRAC.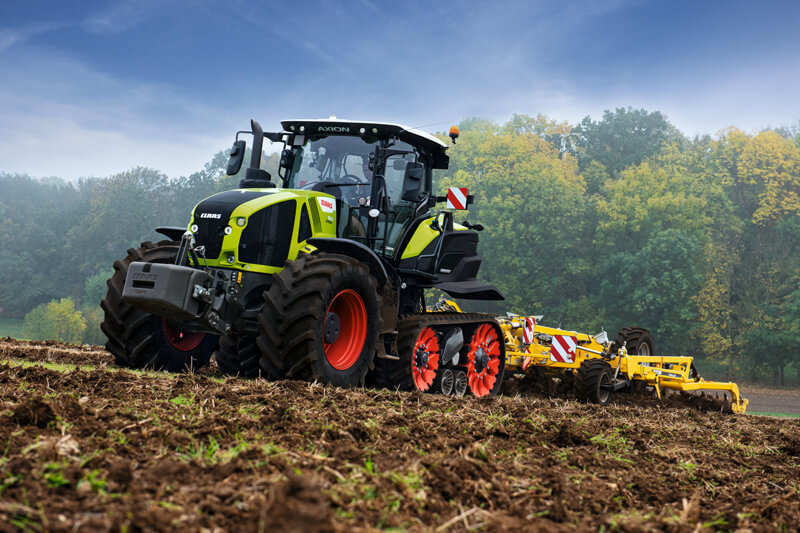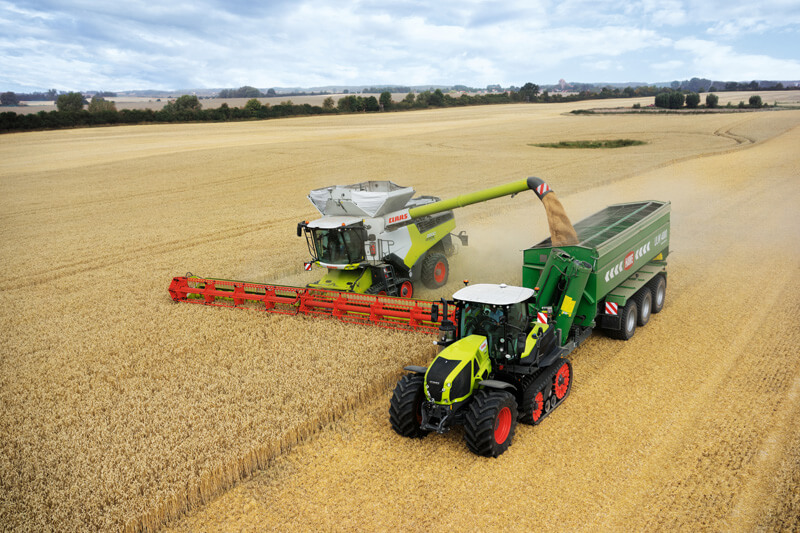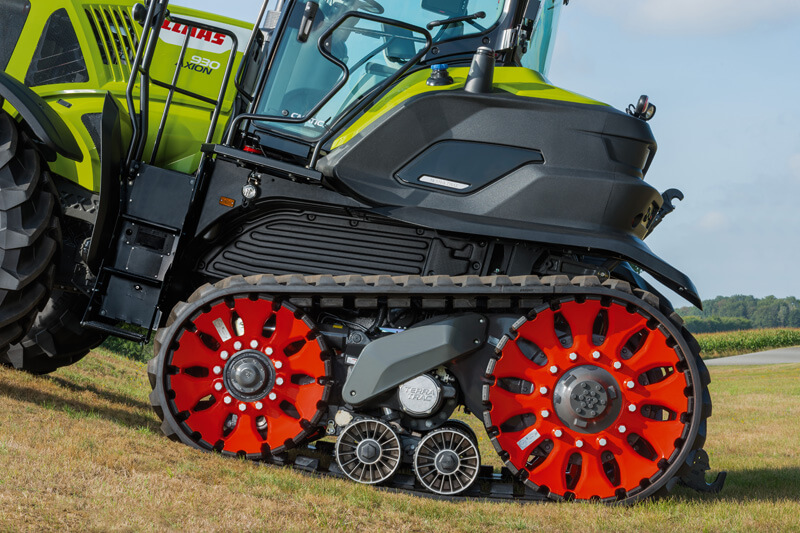 2020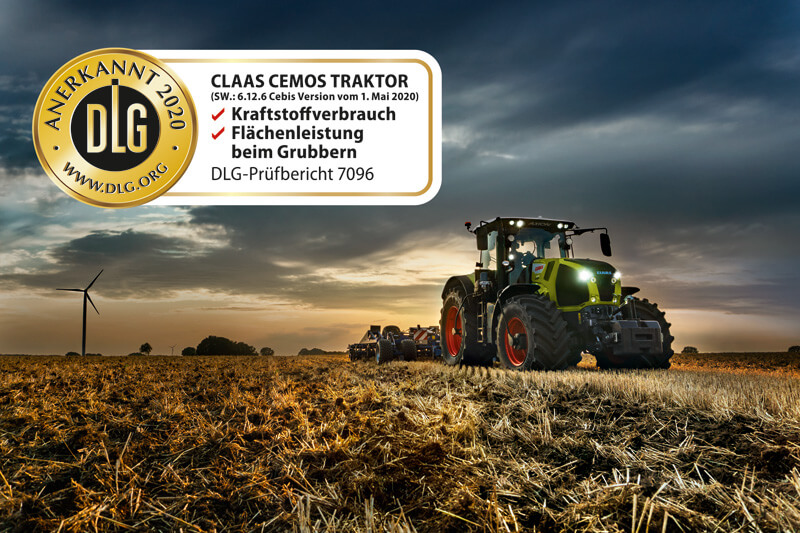 In 2020, CLAAS was awarded the "DLG-recognised" seal of approval for its CEMOS for tractors system. During the DLG test, this dialogue-based self-learning system achieved fuel savings of 16.3 percent and increased the area output by 16.8 percent on average when working with a semi-mounted cultivator. CEMOS for tractors is available for all ARION 500/600, AXION 800 and AXION 900 tractors with CMATIC transmission and CEBIS touch terminal. Since 2021, the system has also been available for AXION 900 TERRA TRAC machines. CEMOS for tractors allows not only tractors but also implements to run at their optimal settings. The integrated plough wizard helps even inexperienced drivers to achieve optimal work results with maximum efficiency.