The milestones #1946 – 1960
A new era of reconstruction and mechanisation started after the end of World War II. In agriculture, horses were soon replaced by tractors and other machines, and both vineyards and orchards were also mechanised more and more. At the same time, tractors rapidly became more powerful, and the number of variants and types grew just as quickly. Renault established itself as France's leading and largest tractor manufacturer.
1947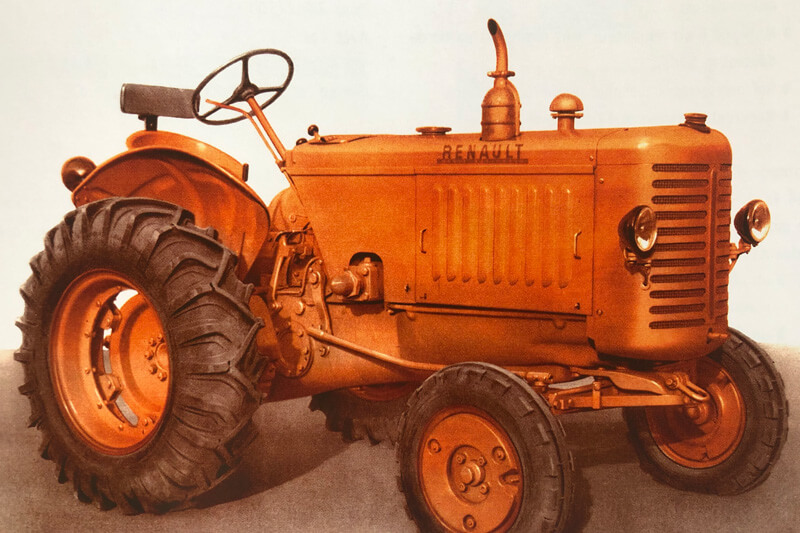 In 1947, Renault launched the 3040, which was only built for a year. Still, 2,750 tractors from this series were sold. This model was succeeded by the 3041 in 1948, which reached the record number of 9,500 units built by the end of 1949! With its 35-hp 3042 successor model, Renault even reached 15,673 units before production ended in 1955. Another 4,703 tractors of the 4043 model, which had an identical design but no rear linkage, were manufactured during the same period. The narrow-gauge models 3044 and 3045 also sold well.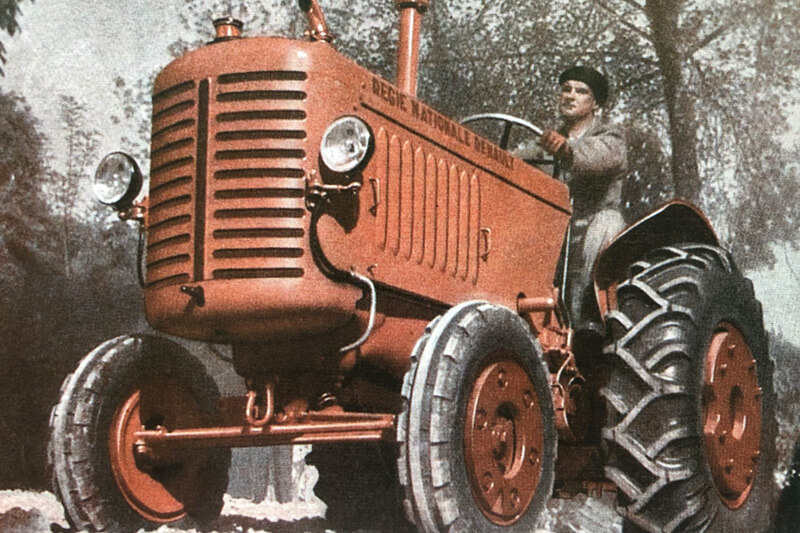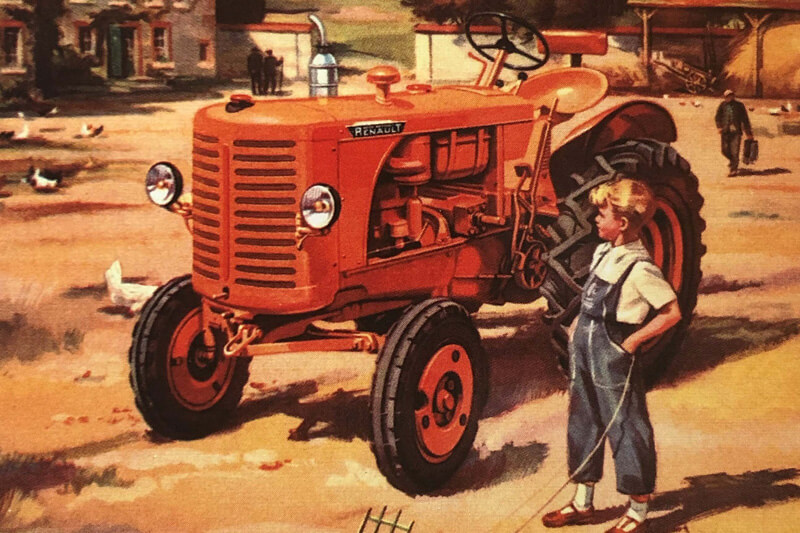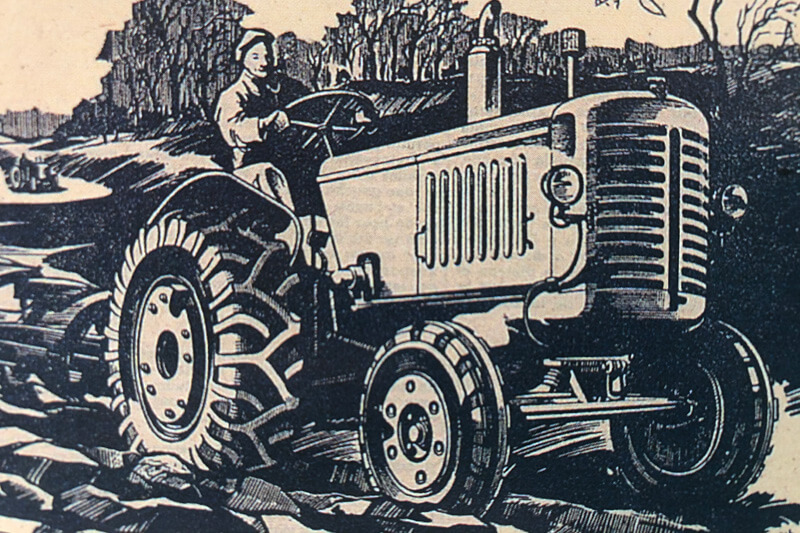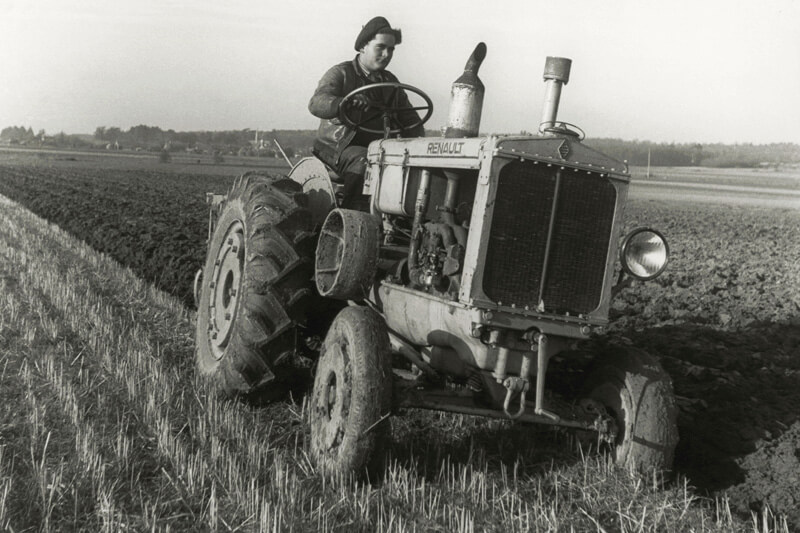 1951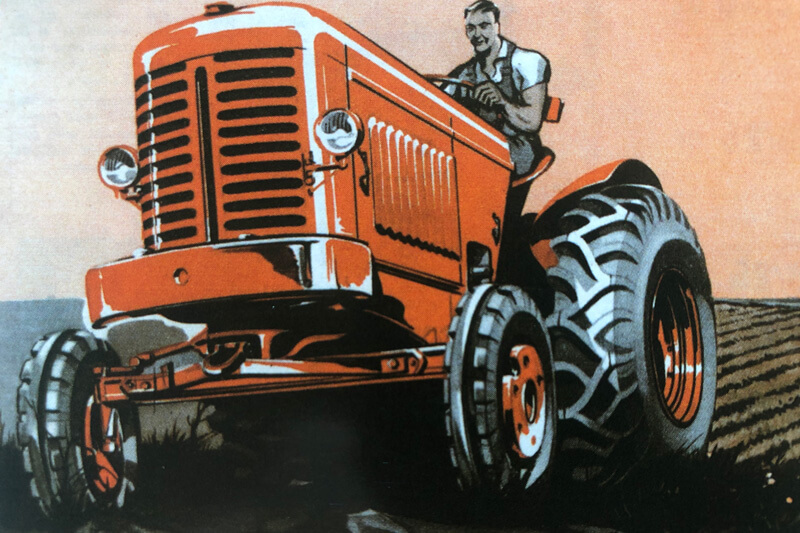 In 1951, the new high-horsepower tractors 7012 (with rear linkage) and 7013 (without rear linkage) came onto the market. A four-cylinder Perkins engine produced 37 hp at only 1,600 rpm. The more powerful 7022 and 7023 models had an output of 45 hp each. About 11,000 units of these four tractors together were built until they were superseded in 1955.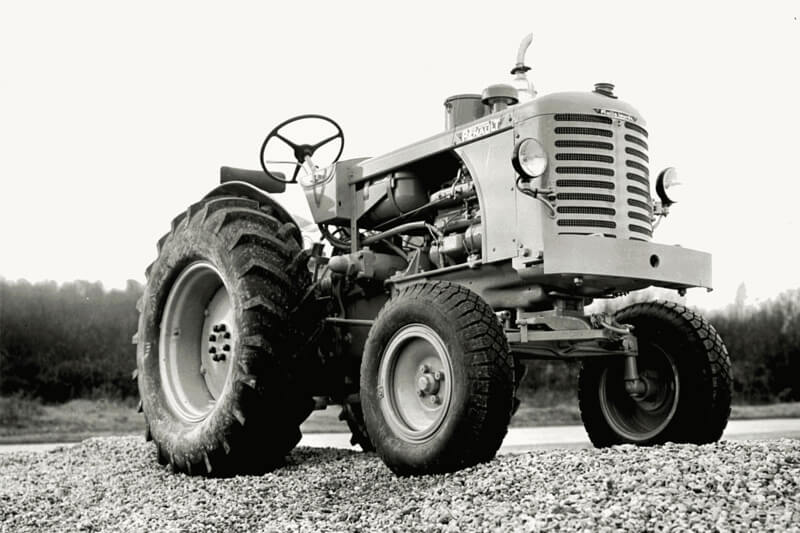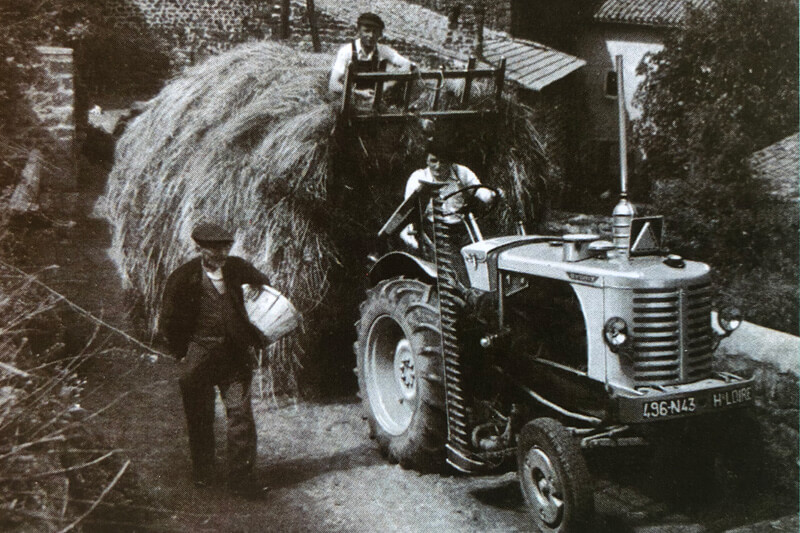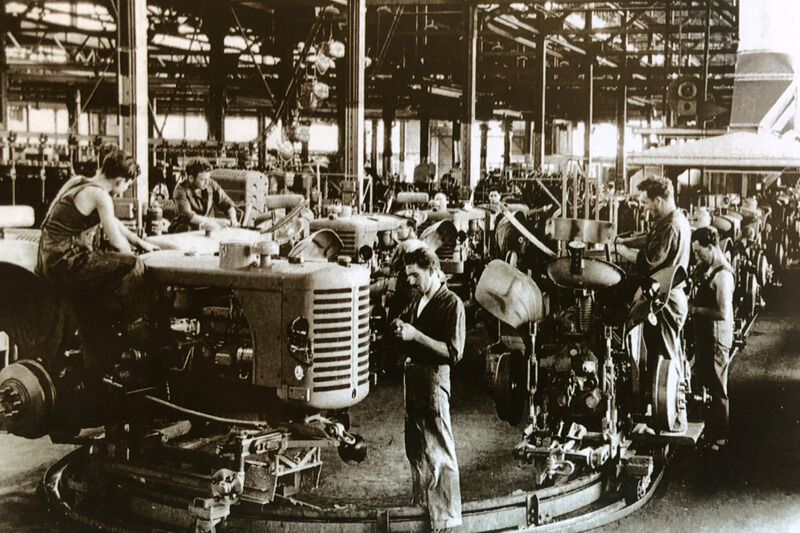 1956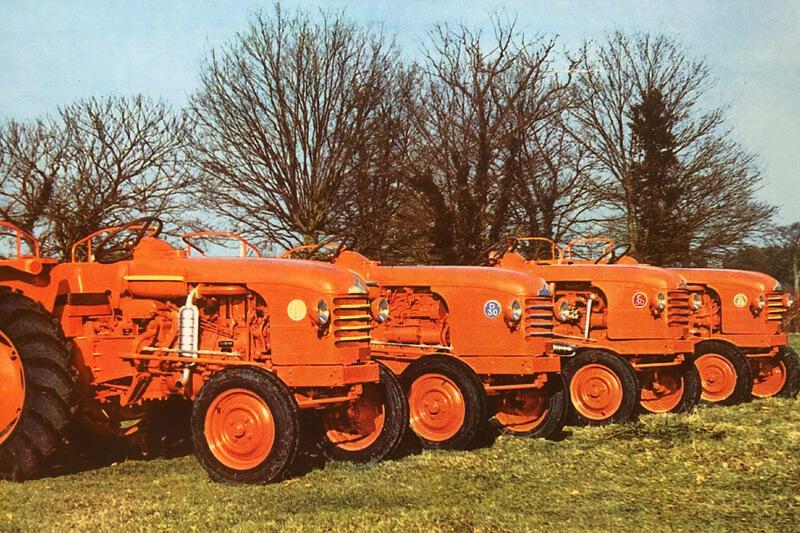 1956 brought a major step forward in tractor development as the D series was launched. With almost 32,000 tractors built through its four-year production period, the D22 was a major success. The new MWM engines – a 1.8-l two-cylinder model with 22 hp in the D22 – delivered outstanding fuel efficiency. The D35, the most powerful model in the series, featured a 2.7-l three-cylinder engine with 35 hp. More than 70,000 units of the D series were sold.

Just a little later, in 1960, Renault introduced the N series with up to 40 hp, which was also available as a model for viticulture and as a narrow-gauge tractor. More than 60,000 units of the N series were built and sold. At the time, Renault was already France's largest tractor manufacturer.