The milestones #1930 – 1945
In the period from 1930 to 1945, the mechanisation of agriculture accelerated, until World War II set the agricultural machinery industry back considerably. Heavy tracked tractors were increasingly superseded by more and more powerful wheeled tractors. As fuel was in short supply at the time, Renault also developed tractors with wood carburettors, but only in relatively small numbers.
1932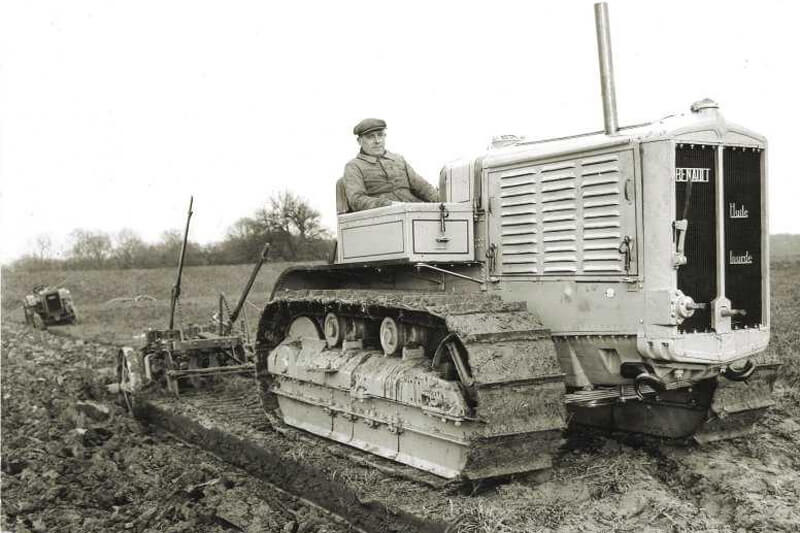 Several new tractors were launched in 1932. The VI crawler tractor with a 40-hp petrol engine and the VID with a 50-hp diesel engine marked the upper end of the range. However, only 57 units were built until 1938.

The YL (529 units between 1933 and 1938), VY (28 units between 1932 and 1938) and AFXD (178 units between 1938 and 1940) wheeled tractors were more successful. With 1,909 units built between 1938 and 1945, the successor AVF model was a major achievement, particularly considering that these were times of war. The 301H and 304H models built from 1941 to 1944 with wood carburettors were typical of their time. Of these, 177 and 309 units were manufactured respectively.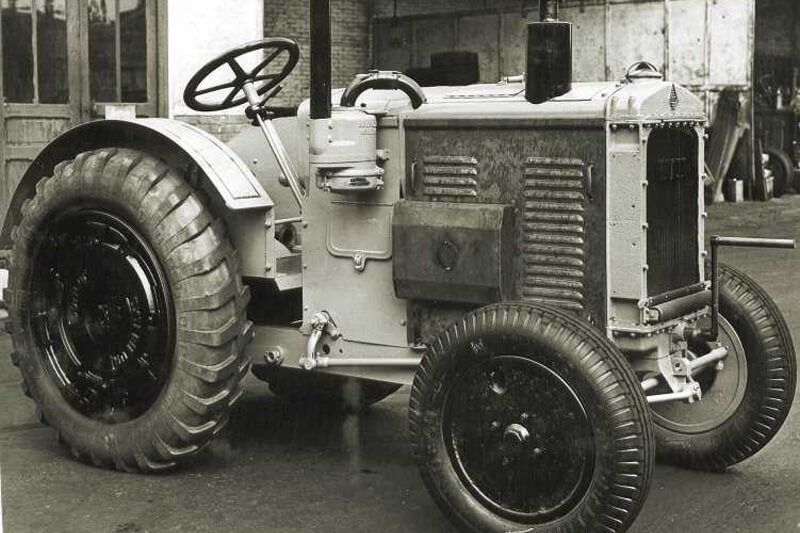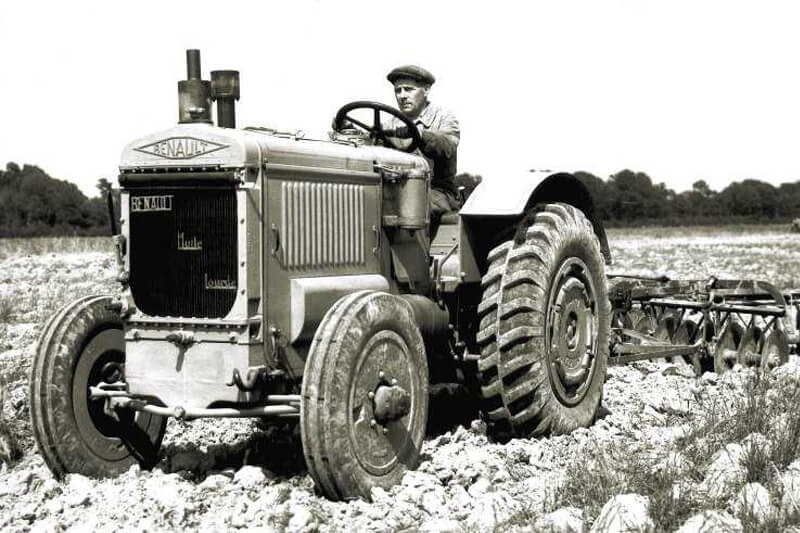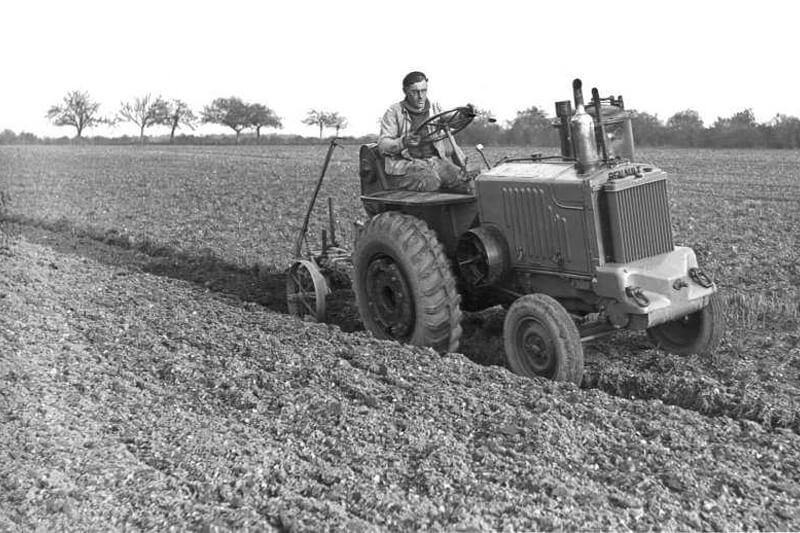 1944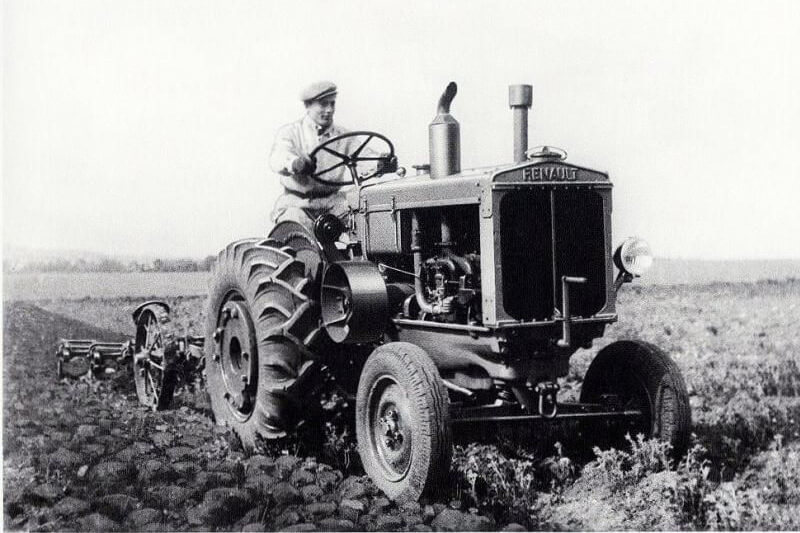 In 1944, the 304E was launched just before the end of World War II. Its four-cylinder engine with 2.38 l displacement delivered an output of 30 hp at 1,800 rpm, and its transmission had four forward speeds and one reverse speed. Pulleys allowed up to 25 hp to be delivered for driving threshing machines, and the machine had a tractive power of 18 hp according to Renault's specifications.

Production of the 304E reached the sizeable number of 1,681 units by 1947.