The milestones #1961 – 1970
By the beginning of the second half of the 20th century, agriculture in France and Europe in general was largely mechanised in many aspects. This period was characterised by a market consolidation among agricultural machinery manufacturers, with Renault taking over the customer service and spare parts business of Normag-Zorge, M.A.N. and Porsche-Diesel. Technical innovations such as TRACTO-CONTROL underpinned Renault's reputation as a leading tractor manufacturer.
1962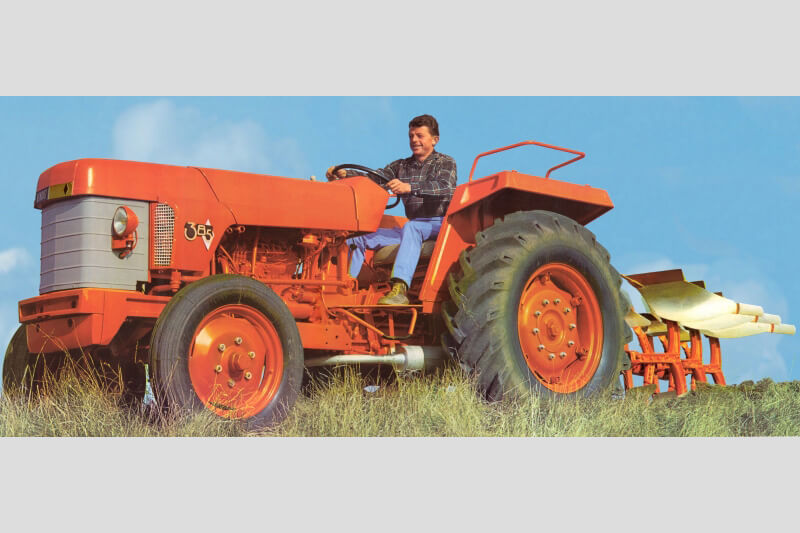 In 1962, the Super 5 and Super 7 tractors with 30 and 42 hp respectively were brought onto the market. Around 22,500 units of these series were built until 1965. In 1964, the series was given a facelift to update the presentation of the Renault tractor portfolio.
The 385 model with 55 hp, available with either an Alfa or MWM engine, followed in 1963. In 1964, Renault supplemented the upper power range by the Master 1 and Master 2. Overall, more than 10,000 units of these models were built.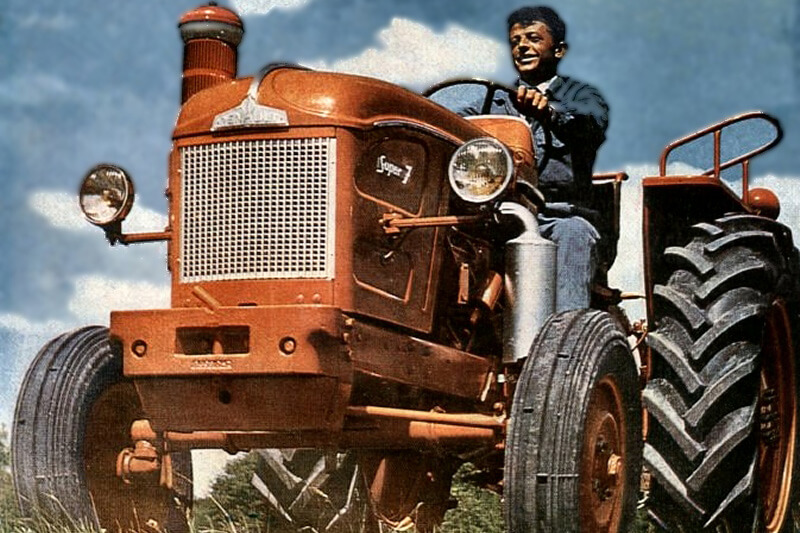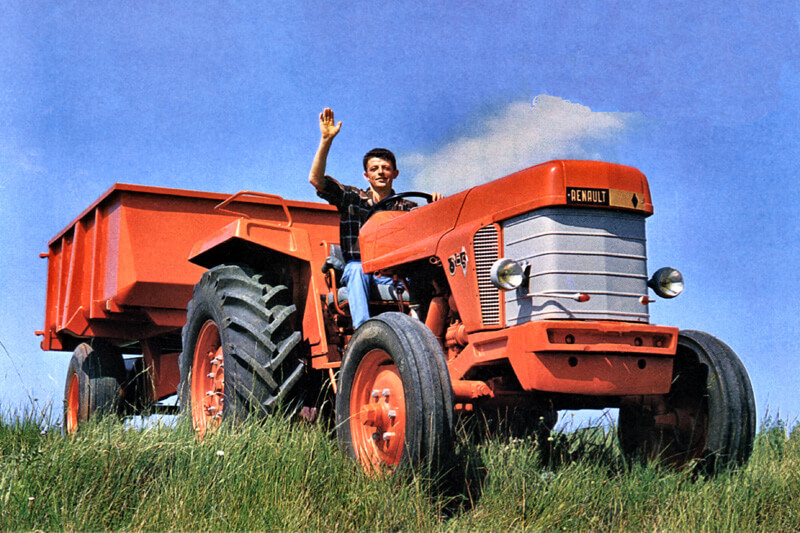 1963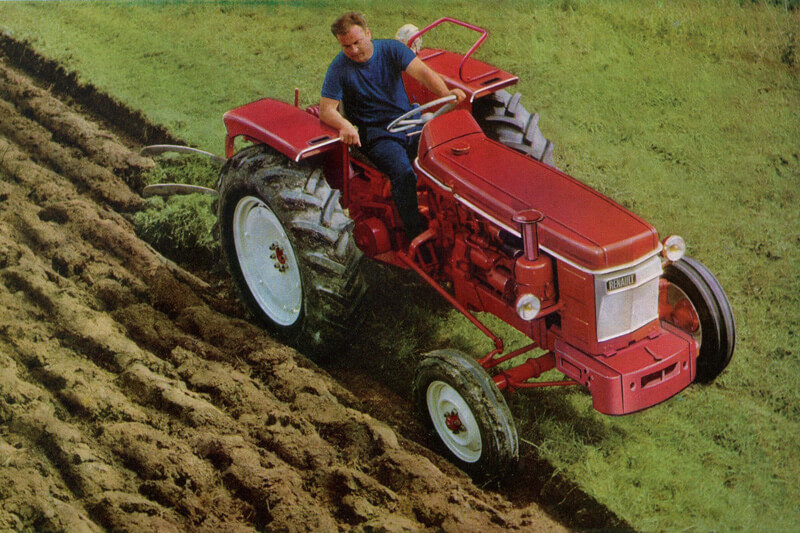 In 1963, Renault acquired the spare parts business for MAN, Normag and Porsche-Diesel tractors. A year later, in 1964, all tractors were renamed Junior, Super, Super D, Standard and Master in line with the Porsche-Diesel conventions.

From 1966 onwards, large tractor models were available with all-wheel drive as an option. This constituted an important milestone for Renault's tractor manufacturing business. In the same year, the TRACTO-CONTROL hydraulic control was launched as a major innovation in tractor technology at the SIMA in Paris. This system involved position control via load pins in the lower links to allow precise implement control. Depth settings were separated from retraction and lifting.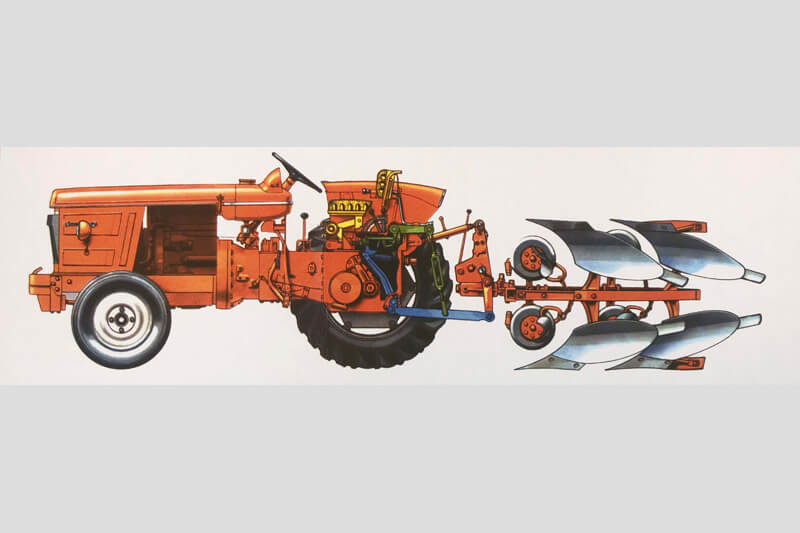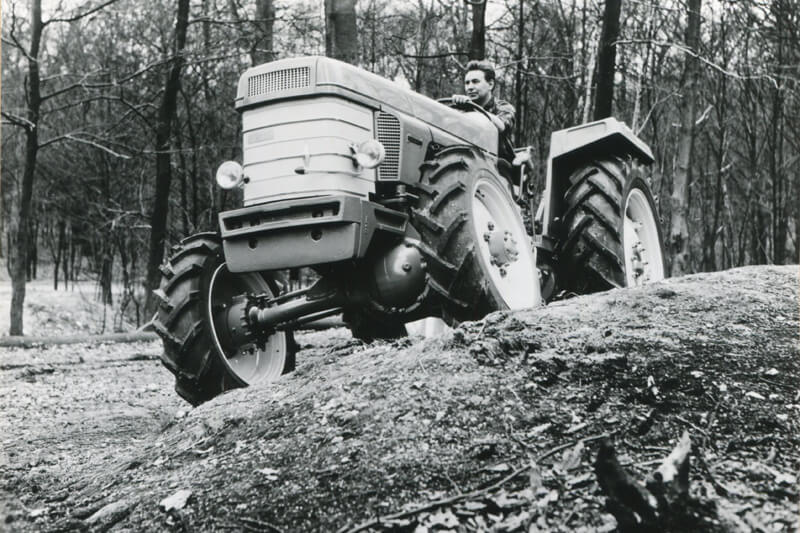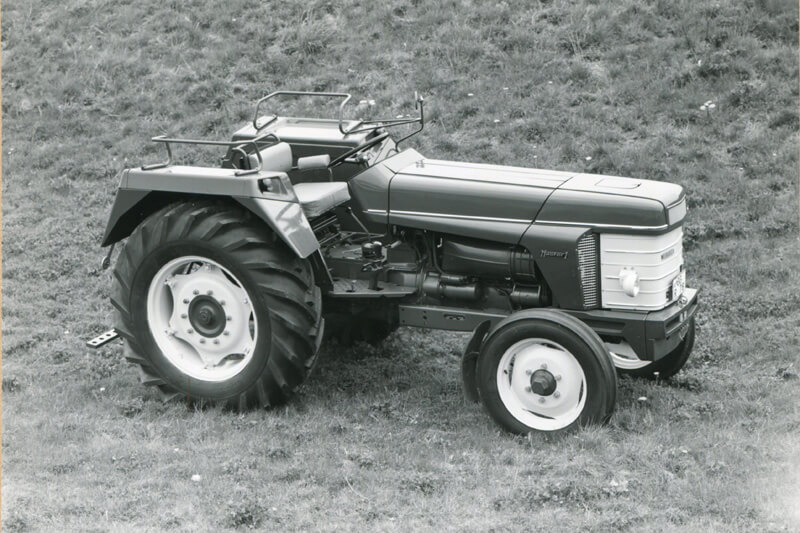 1967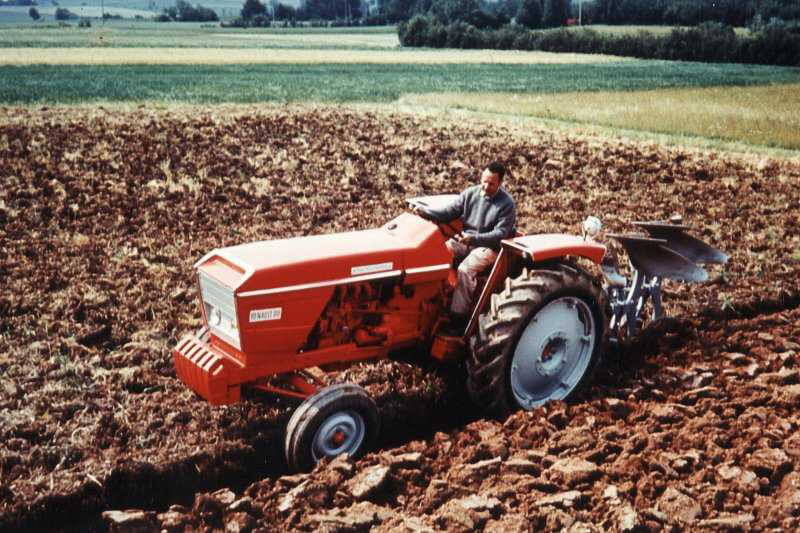 In 1967, Renault started to launch new tractors and a new, striking design. These tractors delivered outputs between 33 and 55 hp and were only available with diesel engines. With almost 17,550 units built, the Renault 56 established itself as one of the most successful tractors of its time.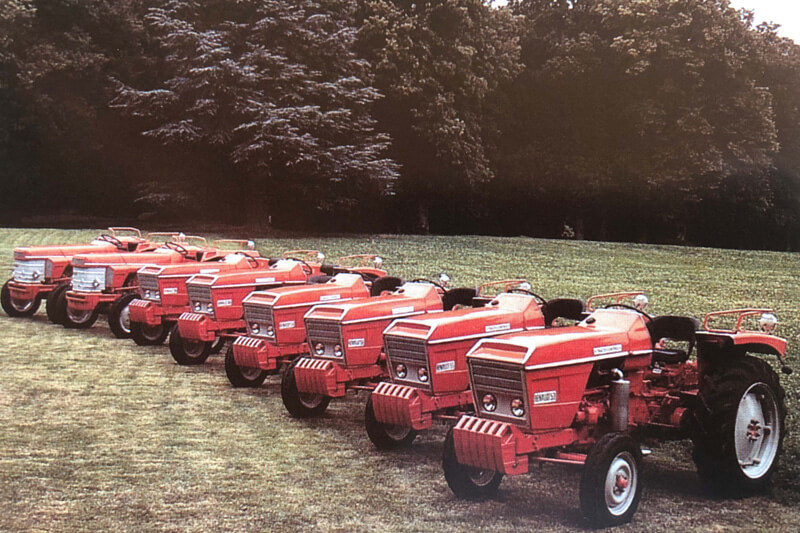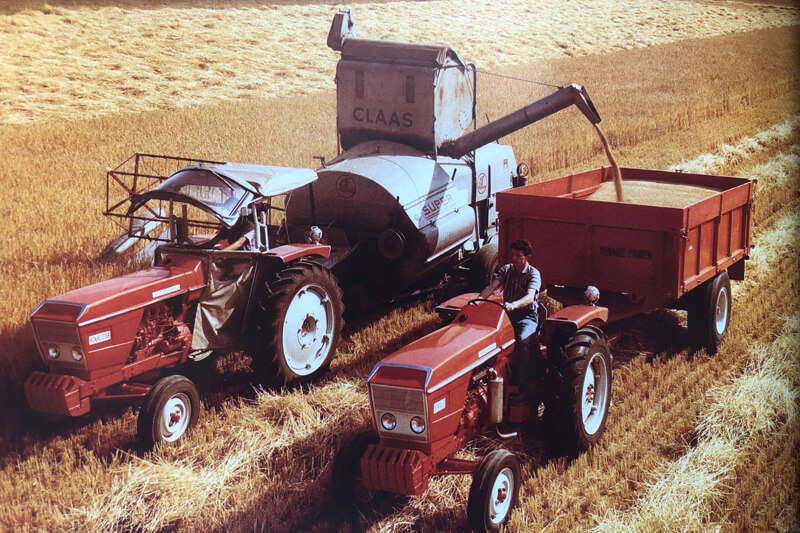 1969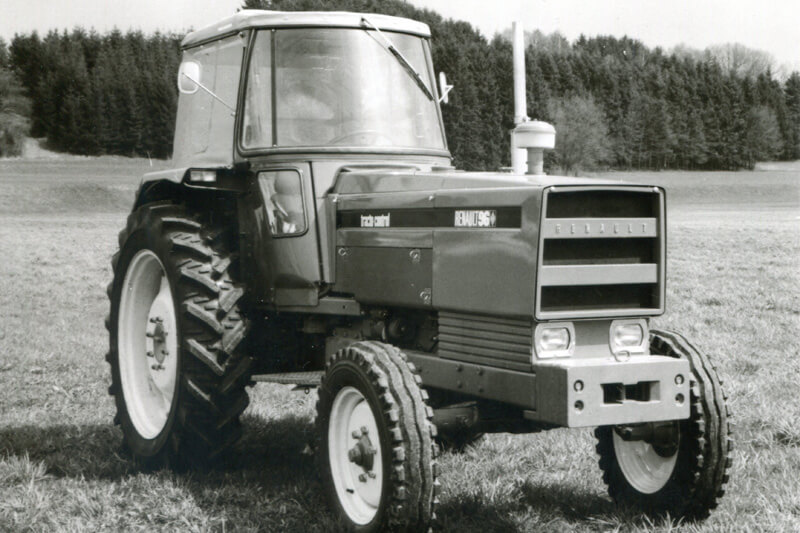 In 1969, Renault extended its higher performance class with the models Renault 94 and Renault 96, which had an output of 77 and 88 hp respectively and stood out through their new, angular design. New models were added to the series between 1970 and 1977, among which the 1451-4 with 145 hp established itself as the top performer. New cabs with low noise levels provided the latest in driver comfort at the time.