The milestones #1918 – 1929
The origins of tractor development and production within CLAAS Tractor date back to 1918. At the time, tractor design was dominated by heavy tracked tractors. Renault too initially built tracked tractors, whose technology was based on Renault tanks from World War I. Four prototypes of the FT tracked tractor were followed by the GP and GU machines, before wheeled tractors such as the HO and, above all, the PE series led to higher production numbers and sales.
1919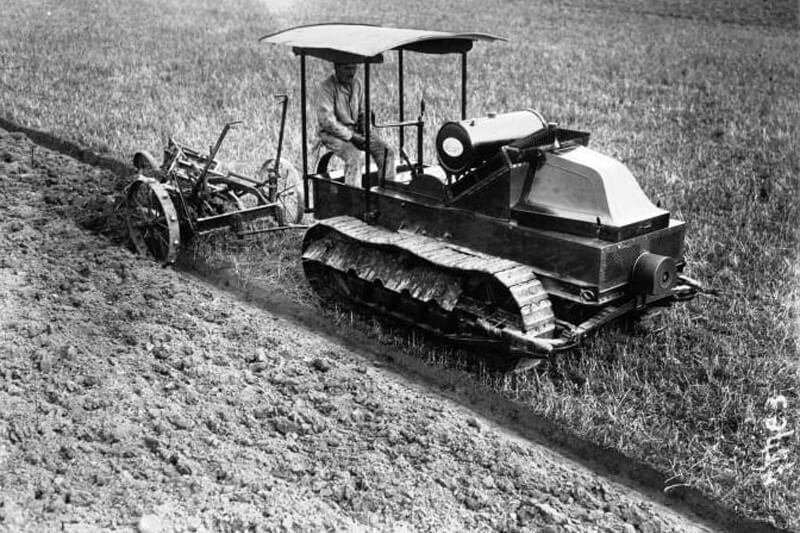 In 1919, Renault developed the GP on the basis of the FT17 tank from World War I, and production also started in 1919. Only four units of the FT, which had been launched the year before, were ever built, and it is therefore considered a prototype.

The GP tracked tractor, which was powered by a four-cylinder petrol engine with 30 hp, was used in agriculture, forestry and other industry branches. The two crawler tracks were linked to the chassis via a pivoting leaf spring at the front. It was manufactured for about two years, during which 502 GP tractors left the Billancourt factory.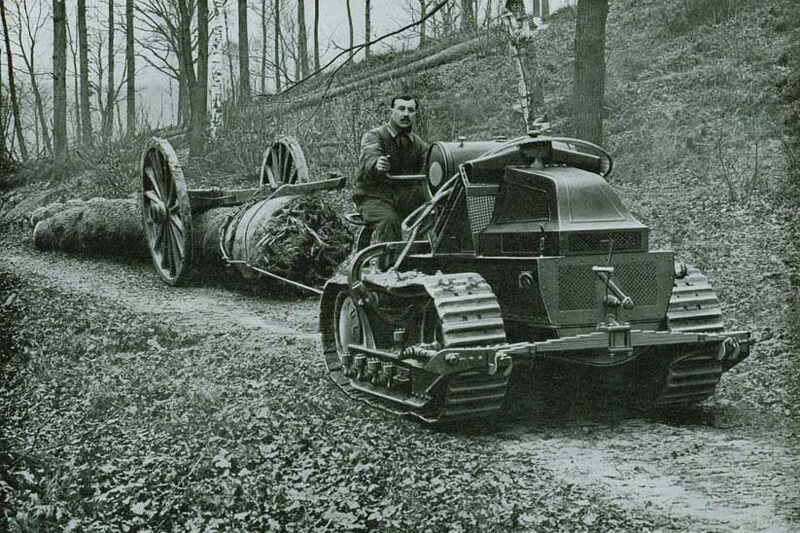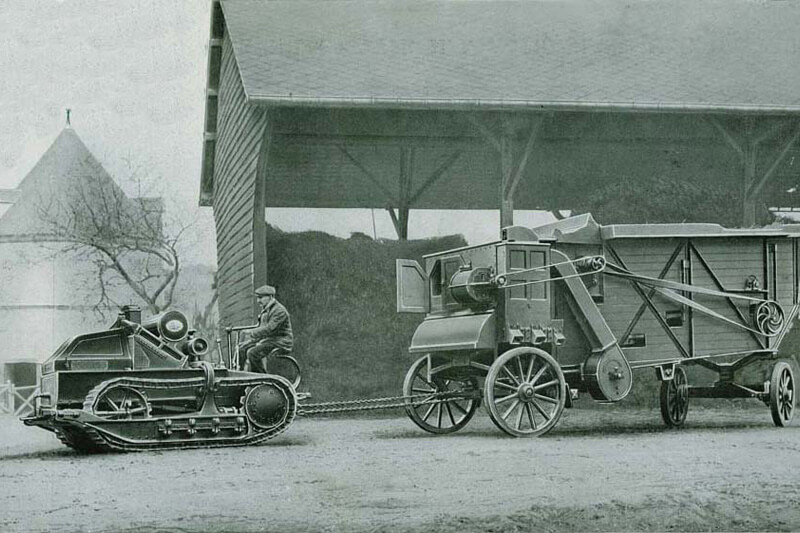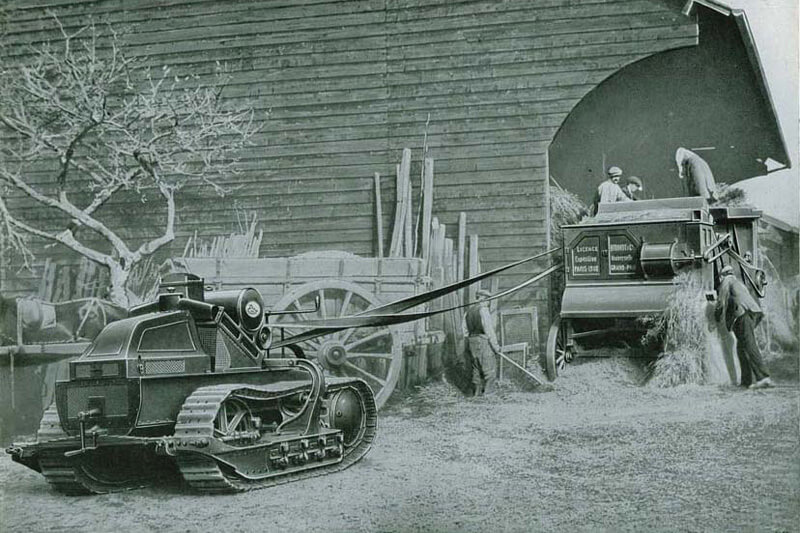 1921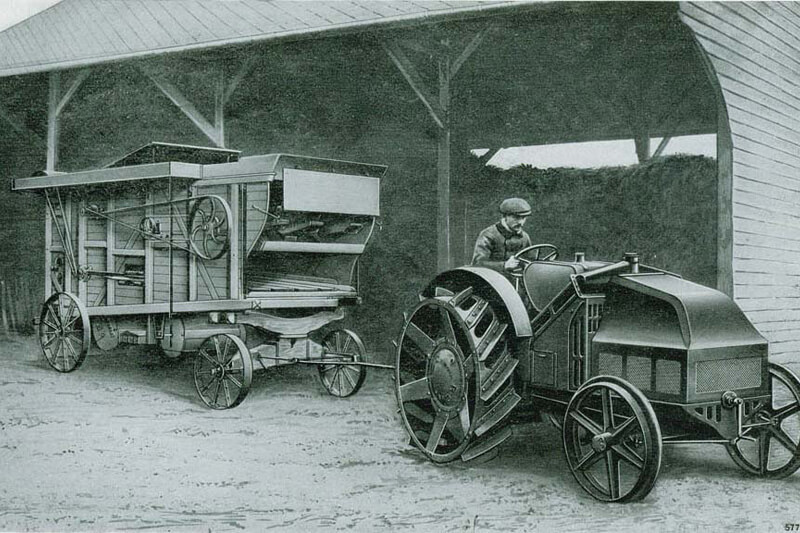 In 1921, Renault entered the production of wheeled tractors. The Renault HO was based on the GP tracked tractor, but its 3.2-l four-cylinder engine delivered 15 hp. This model again had clear origins in the defence business and was therefore very heavy, like many tractors built during that time.

Until 1926, a little over 200 units were built and mainly supplied to farming businesses in France.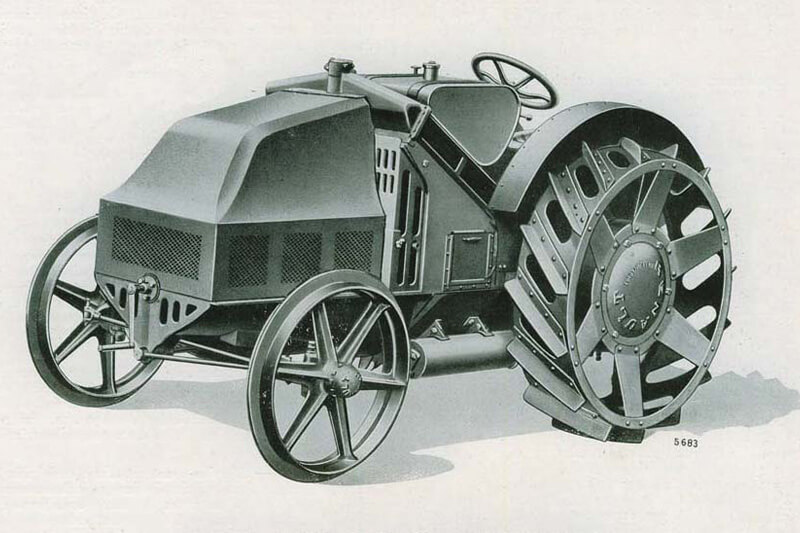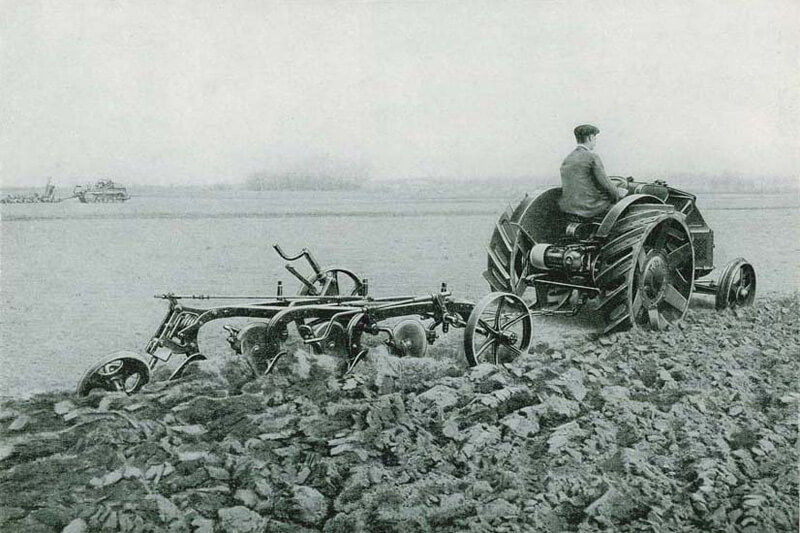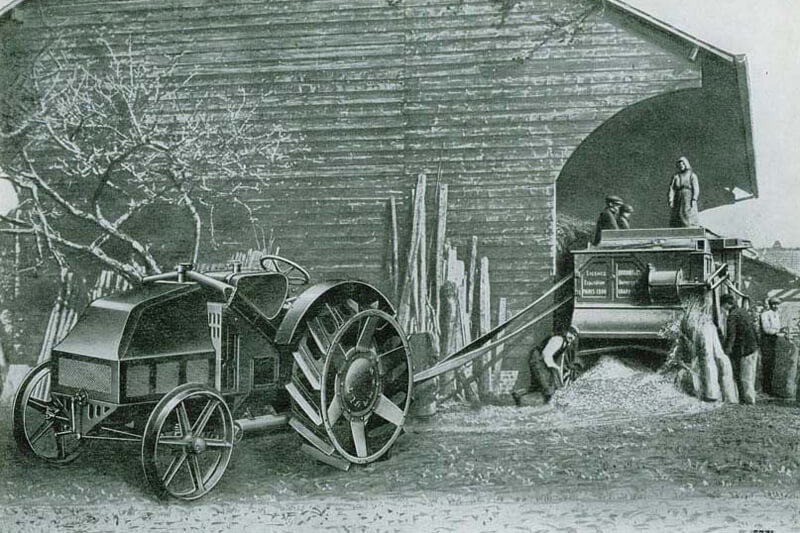 1926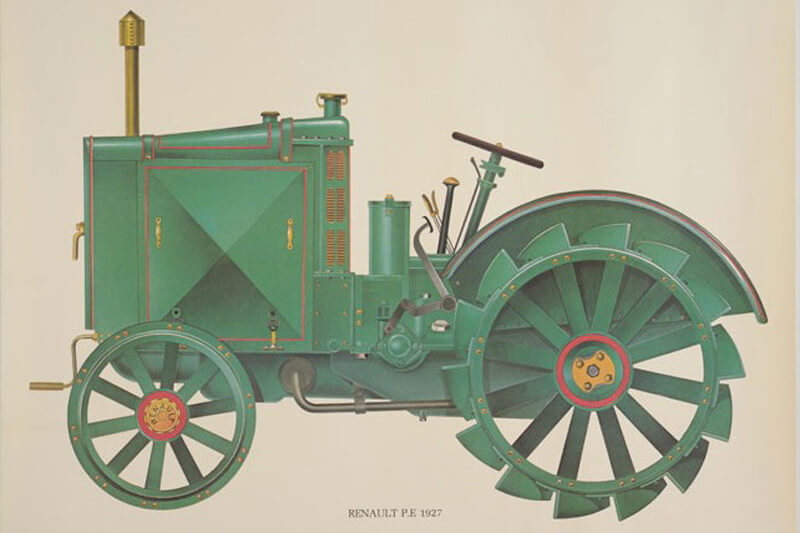 In 1926, the Renault PE brought considerable progress. This tractor was developed largely independently of the defence business at the Le Mans development centre, which had only been established in 1920. The PE is therefore often referred to as the first genuine Renault tractor.

With about 1.8 t operating weight, it was considerably lighter than the HO. Its 1.8-l four-cylinder Renault petrol engine had an output of 20 hp, and its radiator was positioned behind the engine until 1931, when the PE1 was introduced. Thanks to its new engine and lighter weight, the PE was significantly more economical to operate than its predecessor.

From 1933 onwards, the PE1 was available with full rubber tyres as an alternative to steel wheels. This model was superseded by the PE2 in 1935. With 1,840 units built over the space of ten years, the PE series was a major success for Renault.