The milestones #1996 – 2002
The late 1990s were an important, formative period for Renault Agriculture. The ARES series with new engines, new gearboxes, new cabs and suspended front axles were introduced as part of major model campaigns. In 2001, the ATLES made a powerful point in terms of high-horsepower tractors to stand up to increasingly tough competition, especially in the large farm customer segment.
1996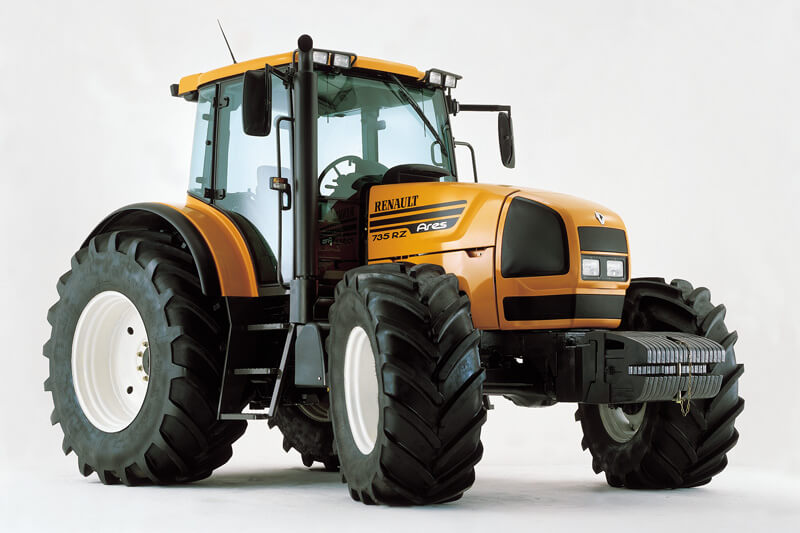 In 1996, Renault Agriculture launched a major product campaign with the ARES 500, ARES 600 and ARES 700 series. These new developments featured modern cabs, pioneering ergonomics and new powershift transmissions. The engines delivered outputs between 89 and 194 hp. The PROACTIV front axle with independent suspension was available as an optional extra.

Also in 1996, Renault Agriculture took over 50 percent of GIMA, a specialist gearbox manufacturer. GIMA developed and manufactured manual and powershift transmissions such as the QUADRISHIFT and later on the HEXASHIFT.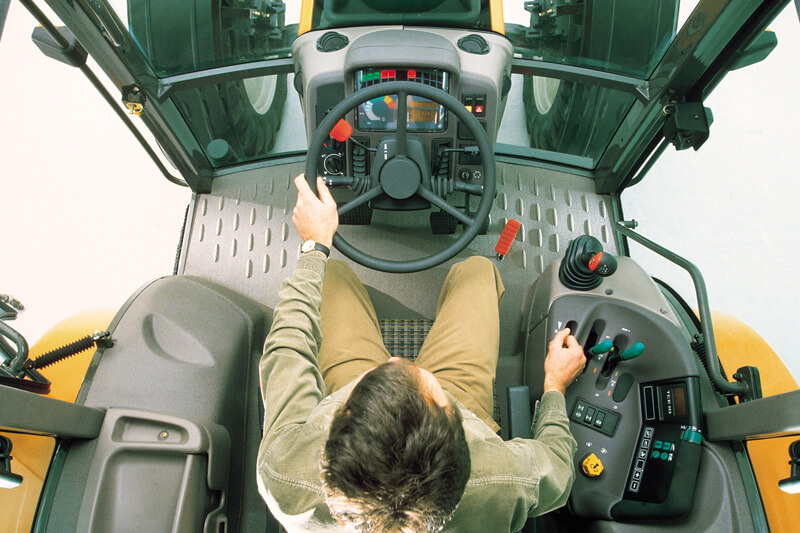 2000
The ARES 800 models were launched in 2000 to round off Renault Agriculture's range of high-horsepower tractors. These machines delivered outputs of 156 or 175 hp and featured full-load powershift transmissions with 18/8 speeds and electronic transmission control.

With these additions, the ARES series included 11 models. At the same time, Renault Agriculture offered the more basic TEMIS tractors in the range from 102 to 154 hp.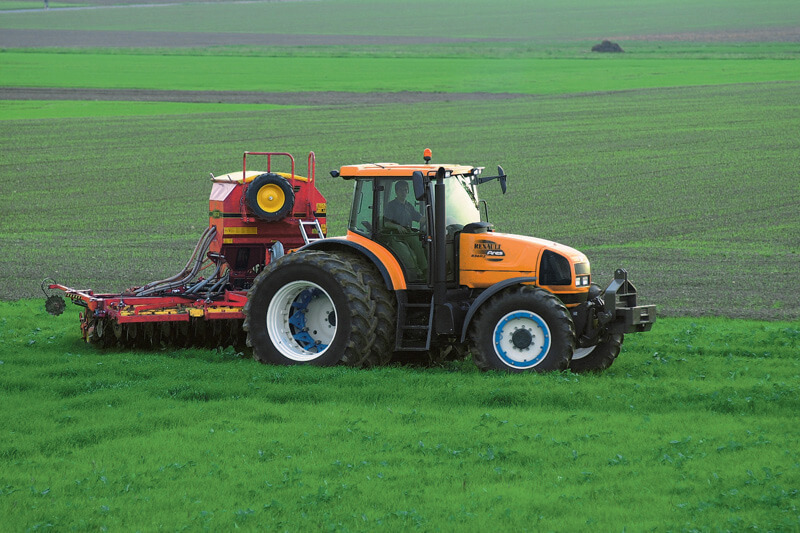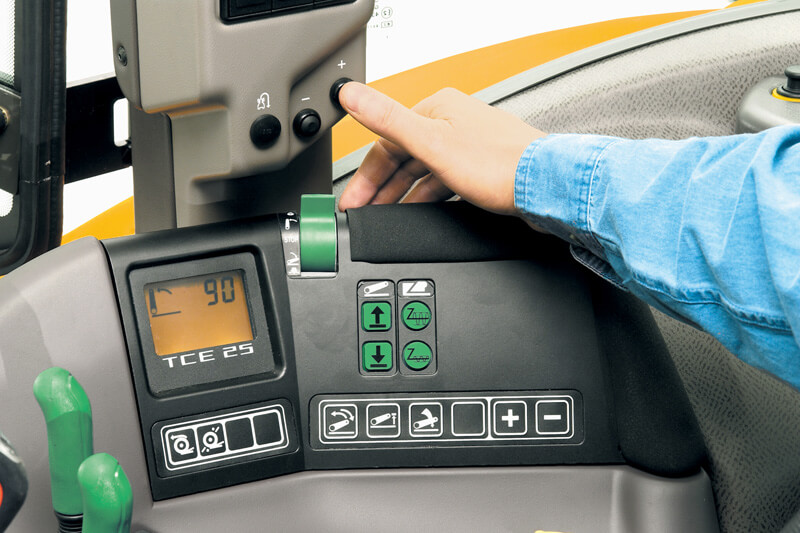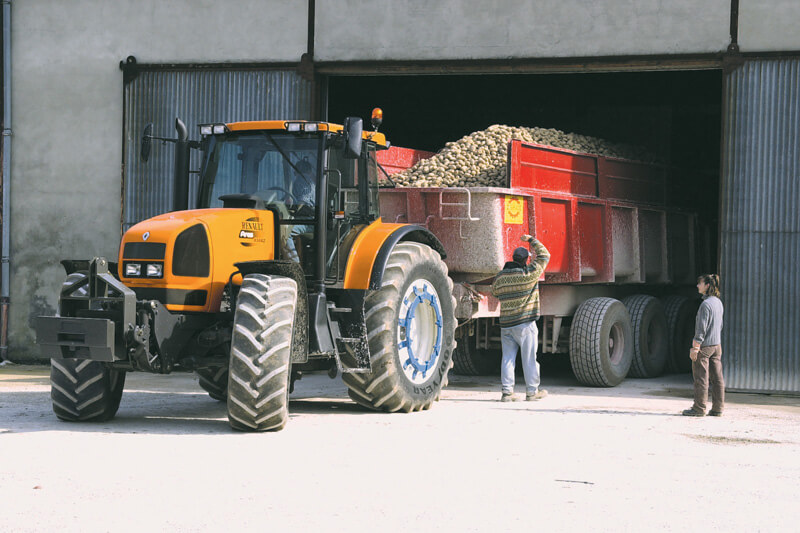 2001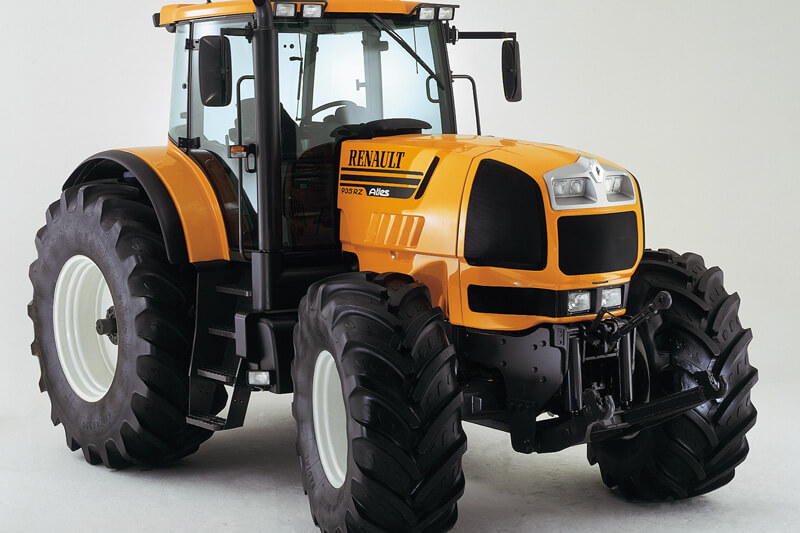 In 2001, Renault Agriculture introduced the ATLES series – at the time the most powerful tractors built in Le Mans. Powered by 7.2-l six-cylinder Deutz engines, the two high-horsepower tractors ATLES 915 RZ and ATLES 936 RZ delivered outputs of 197 to 250 hp. Their modern Funk powershift transmissions distributed this power across 18 forward and 8 reverse speeds.

The HYDROSTABLE cab with Infotrac on-board computer ensured maximum driver comfort.